Reasons to Love the 2019 Genesis G70 3.3t Sport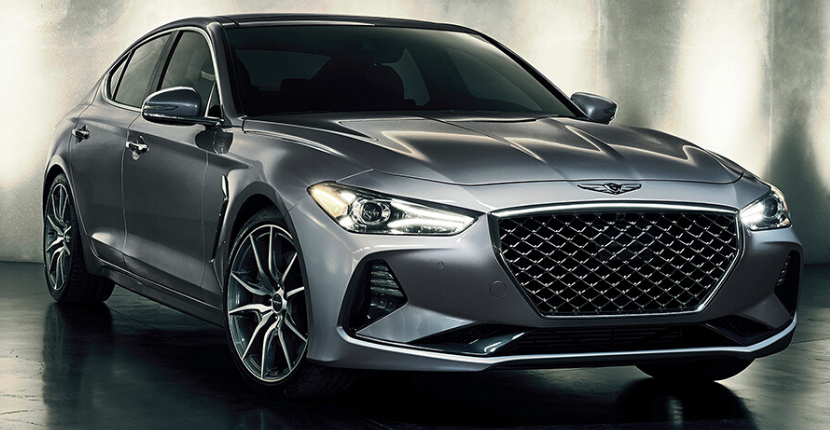 At Rosen Genesis we are pretty amped about the ways Genesis has redefined the sport and luxury car market with the 2019 Genesis G70 3.3T Sport. This car not only matches some of its competitors, but it also outclassed a few of them. Fans of BMW's 3 series, Mercedes-Benz C-Class and Audi's A4 were amazed by the performance of the Genesis G70 3.3T.
Here are five reasons why car enthusiasts are paying attention to the G70 3.3T Sport by Genesis.
Performance
Genesis gives you the choice of two engines. Both are nothing to complain about. The standard engine is a 2.0-liter turbocharged inline-four, giving you 252 horsepower under the hood. For those that need more power, there is the 3.3-liter twin-turbo V6. With this, you have 360 horsepower and can go from 0-to-60 in under 5 seconds.
Interior
With the Genesis G70 3.3T Sport, you can get luxury at an affordable price. The interior is comfortable and boasts a well-designed interior. Comfortable and roomy front seats, along with a quiet and smooth ride all make you feel like you are riding in a luxury sedan.
Value
German cars are often synonymous with luxury and performance. They also come with a high price tag. You can get the same experience with the 2019 Genesis's G70 3.3T Sport. Even fully loaded, this sedan still comes with a price tag lower than most German luxury performance cars.
Grabs Attention
Do you want to turn heads?  If so, this is the car to do it in. Unlike BMWs and Mercedes-Benz, the 2019 Genesis G70 3.3T Sport is something different. It not only looks classy, but it also has a bold design that is rarely seen on the street. Best of all, it has the performance capabilities to back up  its design.
Safety
Without a doubt, the most important feature of any car is safety. This isn't a problem with the G70 3.3T Sport. It has received high scores for front crash prevention and been named a Top Safety Pick by the Insurance Institute for Highway Safety.
If you are looking for a luxury sedan with power that is also safe, the G70 3.3T Sport by Genesis may be exactly what you need.
Visit Rosen Genesis
Learn more about all the great new models of Genesis vehicles, come see us at Rosen Genesis of Algonquin. You'll find us at 789 S. Randall Road in Algonquin. Or call our sales department at 844-327-7866. Talk to our Finance Department and get rolling today.