Genesis New Sponsor of Halftime Show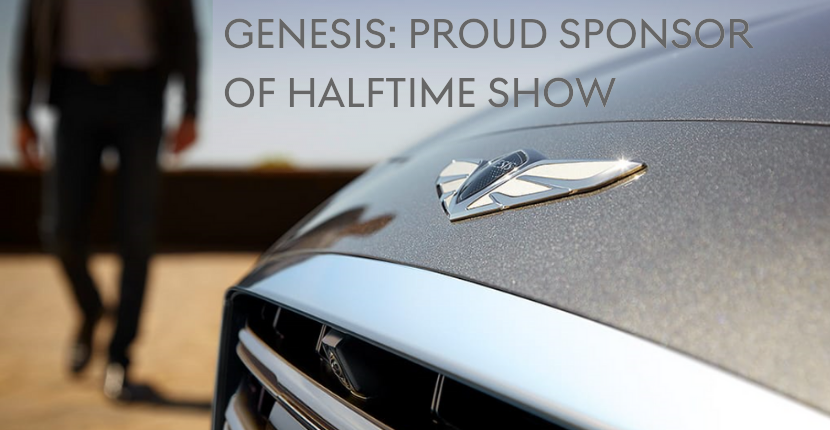 "Monday Night Football" is starting its 13th season with an all-new halftime concept that it hopes will prove to be music to its viewers' ears, especially to those who use halftime as a break from watching.
The Monday Night Football halftime show will have a new sponsor, the luxury automotive brand, Genesis, when the season kicked off on September 10th. The Genesis Halftime Show aspires to offer "Monday Night Football" fans a scaled-down variation of the annual show extravaganza that takes place between the two halves. Genesis incorporates a number of on-screen graphics, desk signage, and tune-ins into the show.
The Genesis "Monday Night Football" Halftime Show is hosted by none other than Suzy Kolber with Pro Football Hall of Famers Steve Young and Louis Riddick. Each week will feature landmarks from the host city and then flow right into the week's musical artist, which is commercial free, courtesy of Genesis. Each performance will be unique.
In week one, Boyz II Men performed a special tribute to Aretha Franklin in Detriot with special guest Tori Kelly. On select Monday nights, performances will take place live, on the field, during halftime of the "Monday Night Football" Game. Some of the additional artists to be features during the season include Zac Brown Band, Ciara, Daughtry, and more!
This deal marks the brand's biggest U.S media investment to date. As a new player in the automotive market, Genesis looks to raise its profile. "What we're looking for is to create awareness for our brand by putting culture at the forefront of our media strategy," says Manfred Fitzgerald, executive VP and global head of Genesis, who adds that sports and music are definitive aspects of the American experience. "I'm not a fan of doing things the traditional way, and when we were presented with this opportunity, we thought we could bring this to life in a way that brought together elements of marketing and music, of art and performance."
Outside of halftime, Genesis will be featured in standard in-game commercial spots. The Genesis halftime show 2019 features some pretty great musical numbers and ensembles. Be sure to check it out! Next time you watch football on Monday nights, instead of using halftime for your bathroom breaks and snack runs, stick around and watch the show brought to you be Genesis! Let us know who your favorite performer is!
Remember that we are located at 789 S Randall Road in Algonquin, IL. For great Genesis service and great deals, come on down to Rosen Genesis, your Algonquin dealer today! Don't miss out on our Genesis Year End Sales Event going on now! Visit us for more information! In the meantime, check out our selection of new Genesis cars for sale near Algonquin.