About the New 2020 Genesis GV80 SUV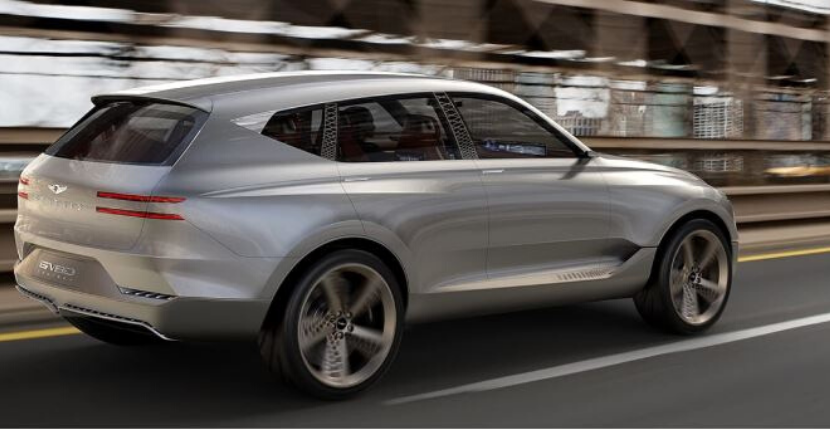 The wait for Genesis' first SUV is almost over. The Genesis GV80 midsize luxury SUV will arrive in early 2020 in the U.S market, with the GV70 compact SUV arriving in early 2021. But that's just the start of a slew of new products.
In an interview, Genesis manufacturer chief Manfred Fitzgerald validated that the automaker is "grinding" towards bringing concept cars to the market.
"It's just a matter of getting the power train equation right and defining which way we want to go with it," Fitzgerald said. "Some options we are still validating, as well as the whole chassis. Different configurations and different options are on the table."
The GV80 will share an identical look to the all-new next generation G80 sedan and will have rear- or all-wheel drive. Rear-wheel drive will be standard, with all-wheel drive as an option. The engine preferences will consist of a 3.8-liter V-6, a twin-turbocharged 3.3-liter V-6, and a 5.0-liter V-8. A hybrid may be added to the models, however we may not know until the GV80 itself debuts, which is soon.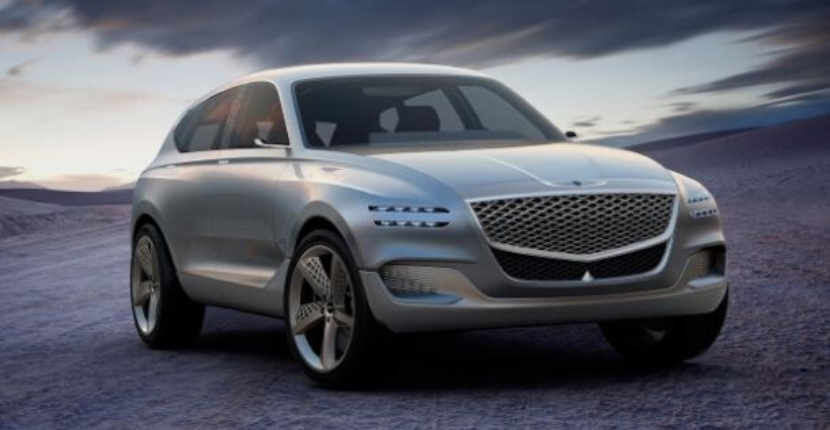 This crossover SUV is destined to feature a large crest grille which is flanked by quad headlights. There is also a trapezoidal intake and angular accents which channel air into vertical opening near the edges of the bumper. Further back, there's front fender vents and a pronounced shoulder line. There is also a dual exhaust system which should look very similar to that of the G90.
For the interior, the Genesis GV80 concept sported stitched leather seats, ash wood trim, and a curved 22-inch infotainment display with a glass touch-pad and touch controls on the center console. Except to see nothing but the most up-to-date driver-assistance features, including automated emergency braking, pedestrian detection, adaptive cruise controls and maybe a semi-autonomous driving mode.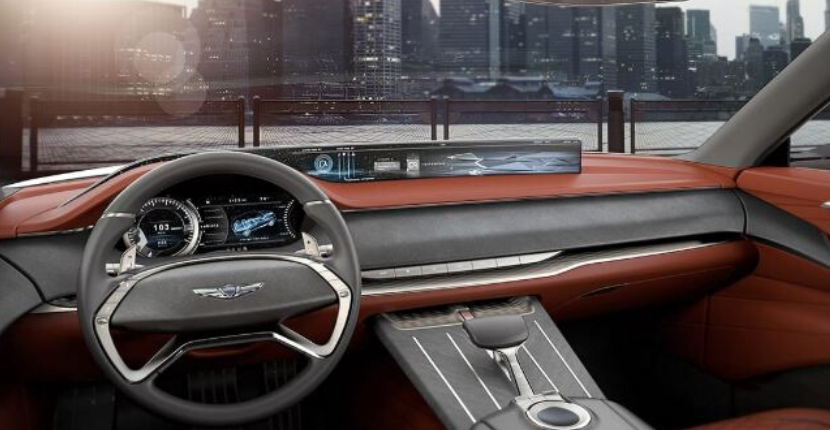 The SUV market is huge, especially in the U.S, and it is growing rapidly. The Genesis GV80 is the first of multiple Genesis SUVs in the next couple years, and it's in one of the most important segments: the mid-size luxury crossover.
Genesis is on a mission to get their name and their style heard around the world. The Genesis GV80 is currently in production and will soon go on sale in early 2020. However you can go to your local Genesis dealer to find cars like this one with the Same kind of commitment! Go online or visit the Algonquin Genesis dealership today!