How Well Do the 2019 Genesis G70's Active Safety Features Work?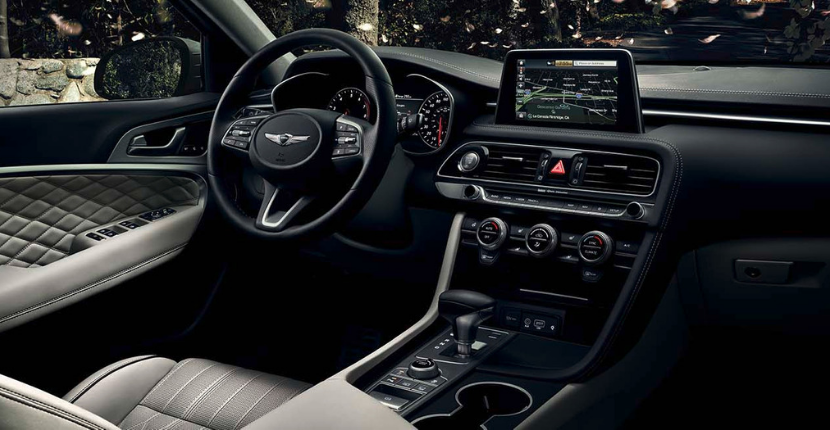 When looking for a new Genesis you should consider one with an active safety system with many features. Genesis manufacturers are building their models with systems that can help you avoid a crash. The 2019 Genesis G70 is no exception and is packed with safety features from ones you hope you will never need like automatic emergency braking to helpful aids such as blind spot warning. Some active safety features in the Genesis G70 are:
Blind Spot Warning
This may be one of the Genesis G70's most effective safety features. Blind spot warning indicators appear near or in the side mirrors and also includes indicators in the car's optional color head-up display. With it being displayed here it makes the warning easier to see since it is in your line of sight.
Adaptive Cruise Control
This safety feature uses lasers, radar, and camera to keep a constant distance between you and the car ahead, automatically maintaining a safe following distance. It gives four following distances to choose from and works reasonably well in stop-and-go driving.
Head-Up Display
The Head-Up Display shows the set speed and following distance info for the adaptive cruise control. It also indicates when the lane centering steering system is active.
Lane-Centering Steering
This feature in the 2019 Genesis G70 works actively to adjust the steering wheel to keep the car centered in its lane. Combined with adaptive cruise control, the G70 will handle a lot of demanding highways. The driver must remain attentive and ready to take over. The system only works from around 40 mph and up.
You can change the sensitivity of the different available safety systems. To learn more about this and other safety features in the Genesis G70 come into Rosen Genesis and talk to some of our sales staff! They are ready to help you find the Genesis that perfectly suits you.