Genesis Mint Electric Car Concept – Small In Size, Big On Luxury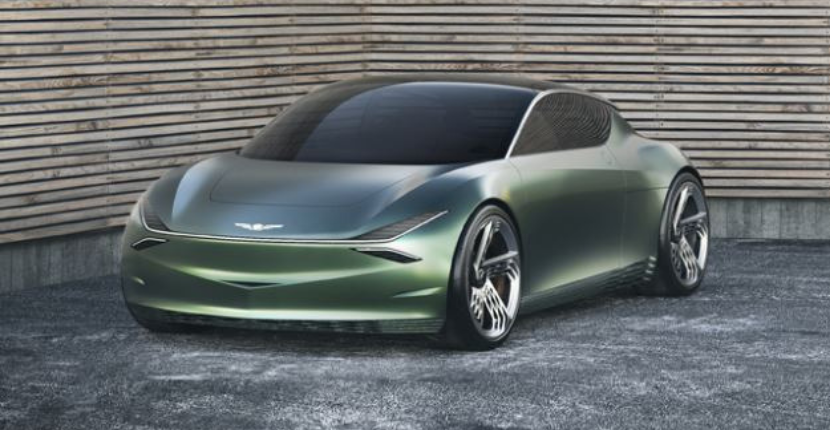 Genesis is the luxury brand for Hyundai and to date, it only has large sedans in its lineup. This year at the New York Auto Show it brought up the concept for a vehicle called the Genesis Mint. The Genesis Mint is designed to hold two passengers and those people will be cradled in an upscale and comfortable cabin.
This car was designed for cruising around in style with a relaxed passenger. Genesis kept in mind how congested the streets are so they have opted to go away with the traditional trunk and replace it with a scissor door, giving it access to the storage compartment behind the seats.
Manfred Fitzgerald, head of the Genesis brand said, "As a brand, Genesis embraces progressive design values, and the Mint Concept reinforces this commitment from a previously undiscovered perspective. Mint belongs in the city, and we are proud to introduce our evolution of the ideal city car in New York."
Later in the press release, Genesis says, "Like a careful city dwelling constrained by space requirements, the Mint Concept takes advantage of every cubic inch of its interior. The cozy space for two is made to feel expansive, through the use of lightweight textiles, cognac leather, and mullion-free windows."
The Mint Concept was designed by teams in Germany, the U.S, and South Korea, "The Mint Concept is a new urban icon that marries classic proportions with forward-looking, minimalist design. The Mint Concept instantly finds purpose and meaning in the city, just as so many people who call the world's most densely populated metropolises home."
The Mint Concept, when it goes into production, will have an electric battery powertrain. It will have multiple engine options available depending on the needs of the owner.
Are you ready for the Mint Concept? For more information on this Concept car or any other Genesis models, feel free to contact our team at Rosen Genesis. Our professional and trained staff is ready to answer and questions you may have! From new Concept models to our large inventory, to our service center and parts center we here at Rosen Genesis are willing and able to help serve you!