2019 Genesis G70: Named Car of the Year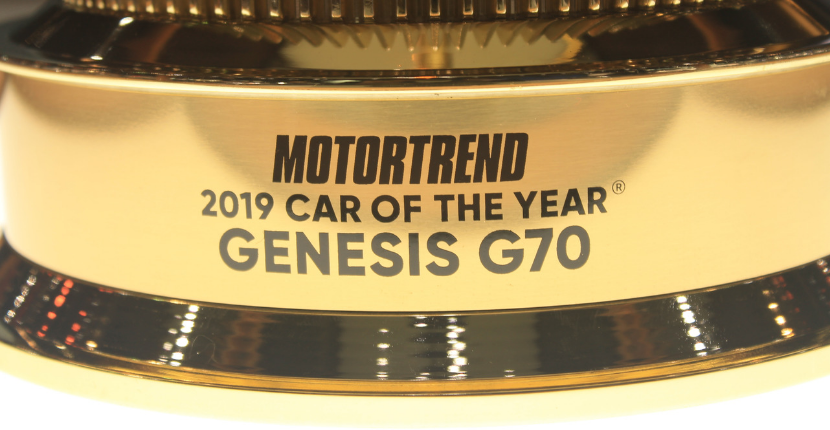 The Genesis G70 was recently named the 2019 North American Car of the Year making Genesis the youngest brand to achieve such an honor and thus joining the rank of many luxury and mainstream automotive brands.
Manfred Fitzgerald, Executive Vice President and Global Head of the Genesis Brand, said that the focus at Genesis was on making the brand and products perfectly match with its customers' lifestyles, mindsets and desires. He said that the award attested to the excellence of the G70, which offers the perfect combination of luxury and sports-focused elegance. He then went on to thank the North American Car of the Year jury and everyone who loves the Genesis brand.
The Genesis G70 has proven to be a game changer for the sedan market. It's a sophisticated and impressive vehicle that provides drivers with an experience of a lifetime with great safety and technology features at a reasonable price.
The North American Car of the Year award is given every year to the model that achieves benchmark status with its combination of innovation, design, safety, handling, driver satisfaction and value for money.
The G70 is the first Genesis model in the entry luxury segment, which is a highly competitive segment. Compared to other luxury sedans, it offers outstanding performance and raises expectations when it comes to luxury sedans.
Interested in joining the Genesis family!? There are some awesome Genesis models that will suit you and your lifestyle perfectly like the Genesis G70, Genesis G80 or the Genesis G90! Visit your local Algonquin Genesis dealer today to view our wide selection of Genesis luxury sedans.