Spring Car Care Tips for Your Genesis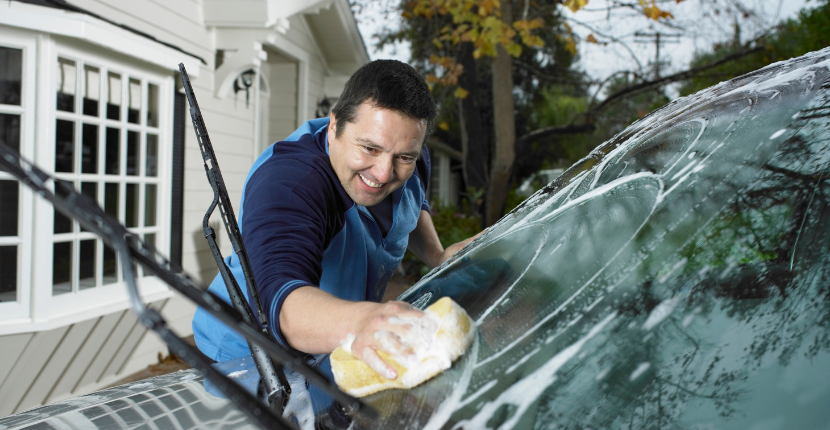 Are you ready for the end of winter? We sure are! This winter was a long one, and that means it is time to get your vehicle ready for spring. Check out our spring car care tips below, and reach out to us if you have any questions about maintaining your vehicle this season. We would be happy to help!
Spring Car Care Tips:
Wash Your Car – Next time the weather gets warm for a few hours, you will want to give your car a good wash. This is not just for vanity reasons, either. After going through the winter season, the exterior of your car is probably covered in road salt or sand. This road salt can damage your car's exterior paint job if you don't get it cleaned off. Be sure to put a car wash at the top of your list.
Clean the Interior – While you are getting the outside of your car cleaned, it is not a bad idea to clean the inside as well. Your interior car mats can also be full of road salt, and it is a good idea to get that all cleaned away for spring.
Oil Change – Is it time for an oil change? You want to be sure you are getting regular oil changes so that your engine continues to work properly for you. Schedule one soon if you haven't had one in a while.
Vehicle Inspection – After you get through winter, it might be a good time to get your vehicle checked out by a professional. You don't want your vehicle to start having issues after it got through the long hard winter. Get it inspected or inspect it yourself to see if there are any problems you need to be worried about.
Winter can be hard on everyone, but it can be especially hard on your car, so it is a good idea to take care of your car now that spring has rolled around.
If you need some maintenance done on your car for spring, feel free to reach out to us at Rosen Genesis. We are your Algonquin Genesis dealership, and we can help you get your car serviced.
We can also help you if you are looking to upgrade your vehicle. We have a lot of Genesis models for sale including 2019 Genesis models. If you are looking for a Genesis dealer near you, stop by Rosen Genesis today.