Preparing for Winter Driving: How to Drive in Snow and Ice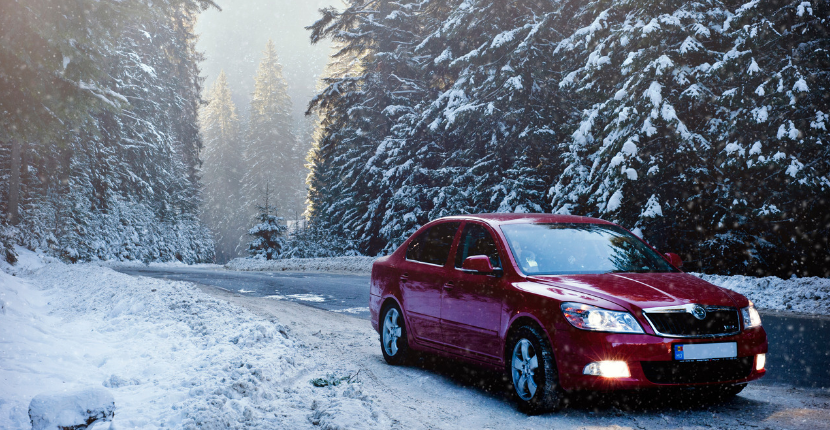 The recent weather near Rosen Genesis of Algonquin has clearly indicated the winter driving season has arrive, putting winter driving back at the top of our minds. As you make your commute and visit friends and family for the holiday season, Rosen Genesis reminds you to consider how to be a safer driving in snow and ice this season. Rosen Genesis has three key tips for you to keep in mind to stay safe during winter driving.
Slow Down
Keeping a safe braking distance from the cars ahead of you is one of the best safety tips for the winter conditions in Chicagoland.  Reduce your speed to allow ample stopping time for the conditions. When it is icy or there is packed snow, be sure to determine how much traction you have to determine the appropriate speed and distance you will need to be safe driving.
Stay in Control
Staying in control of your vehicle will keep you out of harm's way. To determine an appropriate speed for conditions like snow and ice, get the feel for the road before driving like you would in clear conditions. Accelerate slowly in icy and snowy areas and keep cautious even when the road looks clear. Once you have a feel for the conditions, give yourself the opportunity to check steering and braking control.
Stay Alert
You have heard it time and time again, distracted driving is dangerous driving. When driving in winter conditions, you should be at your most alert. This includes being alert to the road conditions, other drivers, and your car. Also, be sure to clear windows of snow and ice and defrost before driving, so you can see the road and others clearly. Keep your car in the best condition possible by checking tires, tire air pressure, brakes, windshield wipers, fluids, etc.
It is always a good decision to have the Genesis service experts check over your vehicle at Genesis service center. Our service team can help prepare your vehicle to be safe for winter driving by checking over your whole vehicle, then you can rest assured your vehicle is ready for winter conditions. Do a quick search for Genesis Service Near Me and you'll quickly find reliable Genesis service.
When it is time for a new vehicle, consider new 2019 Genesis models for sale at Algonquin Genesis. Our friendly staff is waiting to show you all Genesis has to offer. Genesis technology is unsurpassed with features including Destination Search Powered by Google and Remote Start with Climate Control, sure to make you smile this winter season.