What You Need to Know About Tire-Pressure Monitoring Systems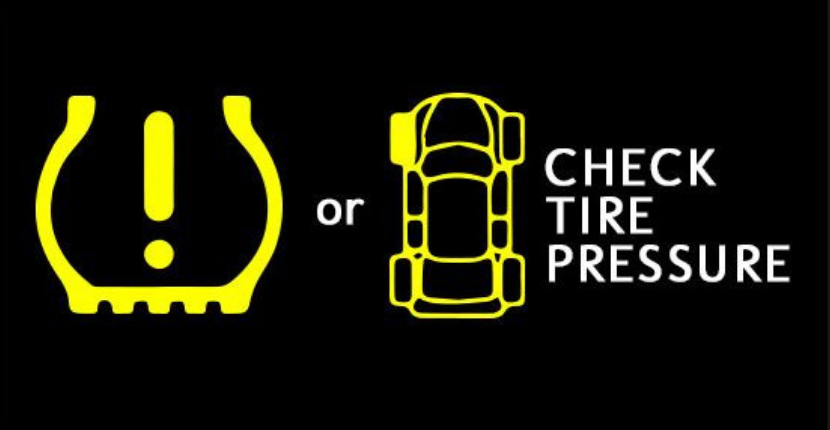 Don't let a weekend road trip turn into a trip to the mechanic because of a pothole or punctured tires. As drivers, it is our responsibility to understand the rules of the road, as well as the systems in our vehicles. Knowing the basics about tire-pressure monitoring systems could be the reason your next road trip is a success.
Did you know that vehicles built before 2008 do not come standard with a tire-pressure monitoring system? Unfortunately, it's true. Vehicles built in 2008 or after come standard with a tire-pressure monitoring system that uses sensors to tell when pressure in tires is low, which directly alerts drivers via light and symbol on their dashboard.
But what does the symbol even look like? Good question! The light appears in either one of two unique symbols. The first design of the tire-pressure monitoring symbol could appear as a cross-section of a tire with an "!" in the middle. The second way this symbol could appear is as an overhead view of a car with all four tires exposed. Either way, both symbols mean that one or more tire has low pressure.
It is also necessary for drivers to visually and physically monitor their tires. A vehicles tire-pressure monitoring system is only required to alert drivers when the tire-pressure falls 25 percent below the manufacturers recommended tire-pressure. A good rule to follow is to check your tire pressure with a gauge at least one time per month.
For more information on tire-pressure and tire-pressure monitoring systems, visit your Algonquin Genesis dealer today! Our helpful and knowledgeable staff at Rosen Genesis are always around and willing to answer any and all questions you may have! Our service department is open Monday-Saturday 9am to 6pm.