Hyundai Motor Unveils 2019 Genesis G80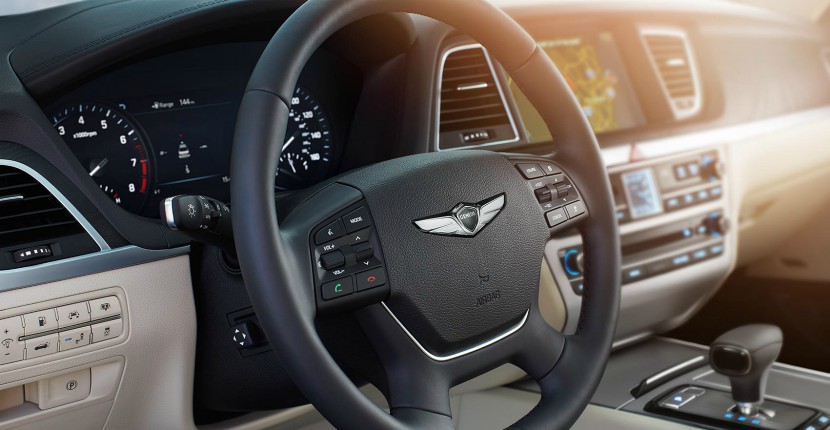 What is there not to love about midsize luxury sedans? Vehicles that fit into this category usually perform better, include innovative technology, and look and feel much more modern than a regular sedan. Although there is nothing wrong with regular sedans, Hyundai is giving us one more thing to love about luxury.
Introducing the 2019 Genesis G80: This midsize luxury sedan is better than ever. The 2019 G80 is said to include better safety features than its previous year model. Two of these improved safety features include smart cruise control with stop and start, as well as lane departure warning.
In addition to the above mentioned safety features, the 2019 Genesis G80 will also have a radar sensor mounted to its front. This allows the G80 to sense the vehicle ahead of it and maintain proper distance and speed. This means that if the car ahead stops, so will the G80. When the car ahead beings again, the G80 will too. The automaker also revealed that a camera will be mounted to its front. The 2019 Genesis G80 will be able to read road signs, as well as give audio alerts when it senses swerving and drifting that could potentially be dangerous.
This midsize luxury sedan is said to include a 3.3L six-cylinder gasoline engine. Click here for more information about the 2019 Genesis G80, or visit your Algonquin Genesis dealer to browse the new genesis models for sale!