2018 Genesis G80 Sport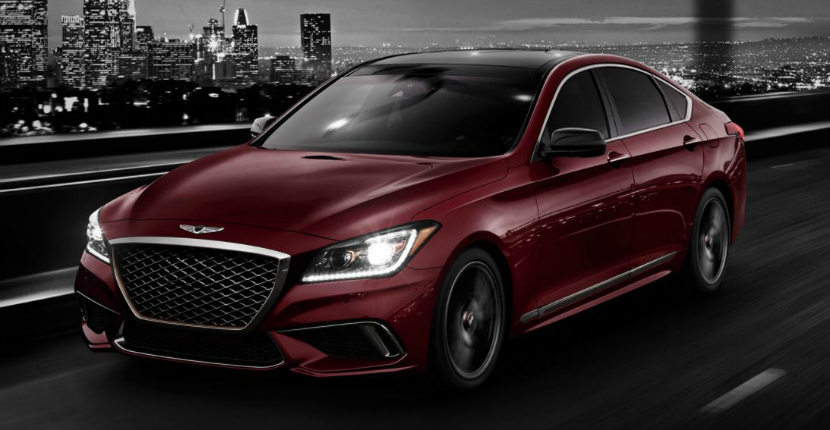 Hyundai had a crazy idea- let's turn a Sedan into a sports car. Sounds like a great idea in theory, but one that really wouldn't work out. However Hyundai made it happen.
That's the imagination that helped create the Genesis G80 Sport, a 3.3L twin-turbo, V6, five passenger vehicle that's surprising everyone. Hyundai seems to have some tricks up their sleeve because not many people were expecting a lot from these high performance Genesis vehicles. However the G80 sport has much to offer- simplicity at it's finest, keeping up with the latest updates in automobile technology.
Along with the 3.3L engine, the Genesis G80 has a 365 level horsepower and 376 lb/ft of torque, going 0-60 in 5.5 seconds. The vehicle has an eight speed transmission with a top speed is 135 mph. Thus far, the car only comes in one version and one price, minus the option to add all-wheel driver for an additional $2,500. The G80 has been reported to glide across the road, providing a calming ride for the driver. The interior is covered in leather, creating a special atmosphere that fulfills Genesis' goal of aggressive style.
The G80 is actually an updated version of the Hyundai Genesis Sedan, taking what they love about Hyundai and adding performance level qualities. Not much is to be said about Genesis since they're still an up and coming brand. However, they seem to be approaching Genesis with consistency and stability. The G90 and G80 are also promising vehicles, providing style and authenticity. If Hyundai Genesis continues to build and better their high performance cars, they may be the first brand to become a common household vehicle.
Interested in joining the new Genesis trend? There are plenty of cars that will suit you perfectly… visit your Rosen Genesis dealership today!