Genesis Style Leader with SUV Concept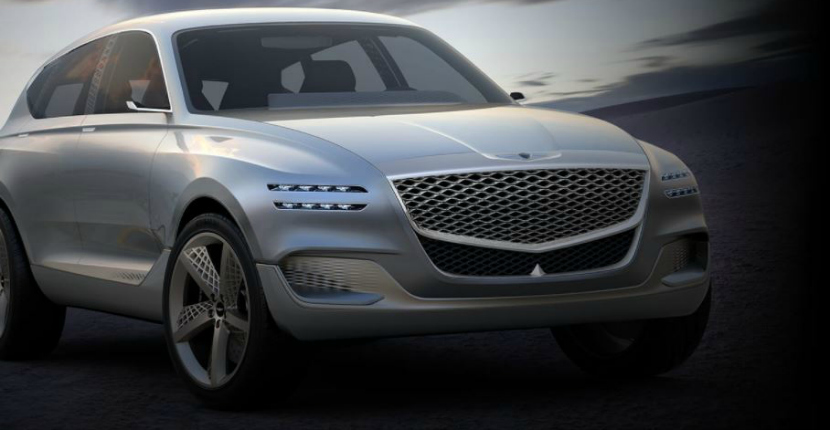 Genesis who? The G80 and G90 automobiles may have been forgotten about, but the new Genesis SUV concept is one that you will remember. The brand wants to define luxury, and with their new exclusive developments they are well on their way. They individualize each car, giving them names all starting with G for Genesis.
The SUV concept will be called the GV80, a midsize crossover with rear-wheel drive and a 'lightweight look.' The 'V' is there to differentiate it as a crossover. There will be 23-inch mesh alloy wheels and textured surfaces along the vehicle. As you can see in the photo, the clean exterior is complemented by "quadlamps" which are a part of the new grille and headlamps design that Genesis has created.
The leather interior has diamond encrusted patterns on the doors, in addition to diamonds being included on the front grille design. Yes, you read that right. Diamonds. If that doesn't scream luxury, what does?
The new line of Genesis will be built with 3.3L twin turbo V-6, which was developed specifically for Genesis. One of the vehicles is the Genesis G70, and the team is promising three new dedicated platforms by 2021. Rumors have circulated of them working on electric and hybrid cars but there has been no definitive releases of any designs.
Genesis is on a mission to get their name and their style heard around the world. The debut of the SUV concept was at the New York auto show and the car will soon go into production. However you can go to your local Hyundai Genesis dealer to find cars like this one with the same kind of commitment! Go online or visit the Algonquin Genesis dealership today!