Hyundai Genesis has Bentley Look for Less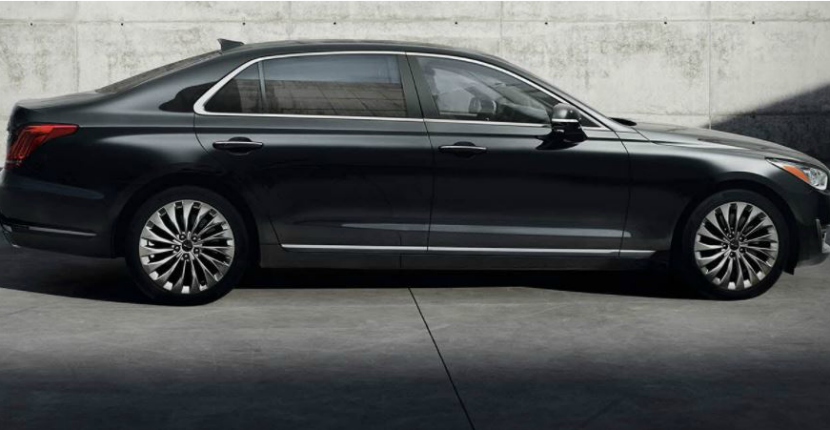 Lavish and leisure, the new Genesis G90 is "the utmost expression of respect." Hyundai has upgraded their automobile building, and their Genesis league just came out with a car that looks just like a Bentley. Leather lines the inside of this beauty, but under the hood is a powerful beast. For $70,000 one can snag this upscale vehicle with all the perks and customized luxuries that any car-lover would want.
This is about the complete experience. Genesis is breaking into the Luxury Market with automobiles like the G90 and the G80. The exterior of the car is remarkably gives off a modern but sporty vibe, presenting the owner the opportunity to show up to any event in professional style. These cars are monsters, gliding across any road keeping it's stealth even through gravel and bumps. Hyundai is committed to this type of satisfactory driving, and their advancement in car making is evidence of that.
G90
420 HORSEPOWER V8

388 LB TORQUE AT 5000 RPM

16 MPG IN CITY, 24 MPG ON HIGHWAY

22 ADJUSTABLE SEAT SETTINGS

PREMIUM FUEL PREFERRED
G80
8 SPEED AUTOMATIC TRANSMISSION WITH SHIFTRONIC

420 HORSEPOWER 5.0L V8

16 ADJUSTABLE SEAT SETTINGS

17 MPG IN CITY, 24 MPG ON HIGHWAY
Customize Your Experience
Rosen Genesis encourages everyone to get personal with their car picks. Not only can you build your own vehicle, but Genesis' G90 and G80 have internal options to change settings that are exclusive to your driving needs and environment. Genesis is also aware there can be more that one preference, that is why the cars are equipped with over 15 adjustable positions and 3 levels of heating/cooling for the seats. Choose your level of volume with the 17 speakers around in interior with surround sound availability. The G90 and G80 are capable to fit your driving needs. Hyundai Genesis makes it easy to make your driving more powerful, more attractive, or something right in between.
Safety is In
The vehicles come with features that make it easily accessible to focus on your driving style. With an easy-to-read navigation and safety-feature screen, blind spot protection, and nine air bags. It also includes pedestrian warning features, ensuring the safety of the driver any others. On top of the smooth ride created by the engine the functioning of the G90 and G80 safety features lets drivers relax, knowing they're a safe mode of transportation.
Want to be an owner of a Hyundai Genesis? Go to your local Genesis dealership or visit our website today!