Genesis G90 Receives Good Design Award; Look to Venture Out on Their Own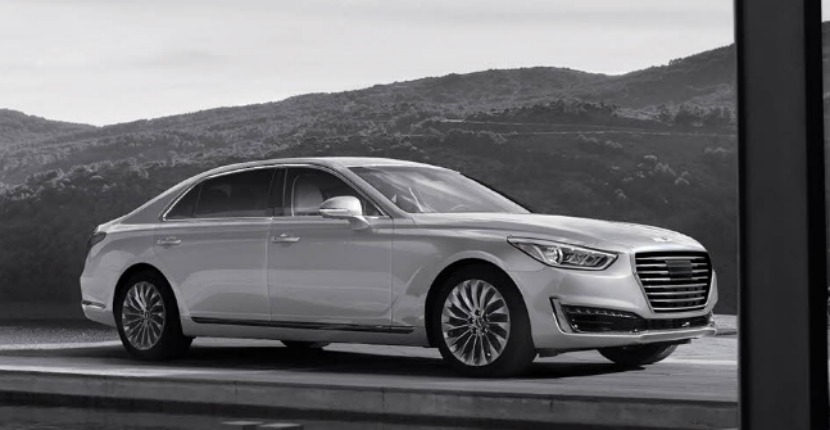 Hyundai's luxury sub-brand, Genesis, has been having quite a good time of things as of late. That is to say, the luxury Genesis G90 model was recently recognized by the good folks over at the Chicago Athenaeum: Museum of Architecture and Design by being the recipient of their Good Design Award. This being the case, the Genesis sub-brand is looking to expand its business over the next decade or so.
Genesis has now launched as a stand-alone sub-brand of Hyundai. "It's a bit confusing because the cars were sold as Hyundai Genesis for a while," notes Jeremy Acevedo, analysis over at edmunds.com. "They will initially be sold in sectioned-off areas of Hyundai showrooms. Separate dealerships will likely come later." It is very likely that, by this point, Genesis will have its own separate lineup from Hyundai, and the G90's award is a good start for the sub-brand. "Genesis is only the second luxury brand to launch in the 21st century, and we believe this is an opportunity to redefine what luxury means for modern-day consumers," says Genesis USA General Manager Erwin Raphael.
All in all, the sub-brand is looking to have a fully functioning fleet by the next decade. "We have dedicated design and engineering resources for Genesis and a diverse product plan through 2021," Raphael notes. "We are looking forward to the G70 newer-luxury sedan, mid-luxury SUV, near-luxury sport coupe, and entry luxury SUV in the next few years. Hyundai is 100 percent committed to establishing the Genesis brand long-term."
Of course, this is all with the help of the good folks over at Hyundai. "As a brand," Acevedo continues, "Hyundai vehicles were running across the spectrum from Accent to Equus. Hyundai has people who have read the situation and think Genesis will be a fruitful venture. Their challenge will be overcoming the loyalty of luxury buyers who return to the same brands in a leasing culture. They have an uphill battle, but if they stick it out [and] bring crossovers quickly, I wouldn't bet against them."
All in all, the Genesis sub-brand is an affordable option for anyone looking to dip their toes in the luxury market.
As is always the case, keep checking back in here with us over at Rosen Genesis with regard to all your Hyundai news and information. Too, while you are at it, why not stop by and sign up to test drive one of our many new lot vehicles? We can promise to do everything in our power to help find the perfect vehicle for you!